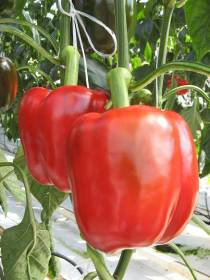 About Us
Rob Jacobson Consultancy Ltd is wholly owned by Dr Rob Jacobson who has worked at the forefront of horticultural and agricultural development for over 36 years.
The company operates at the interface with commercial growers drawing on Dr Jacobson's extensive experience and contacts within the horticultural / agricultural industries, product supply industries and research communities.
RJC approaches each new project by assembling a unique team of appropriately qualified associates to address each specific issue.
Past projects have involved associates from many prestigious organisations including East Malling Research, Fera, Imperial College London, Lancaster University, University of Lisbon, Rothamsted Research, Warwick Crop Centre, and Warwick University.
Company number: 5728447