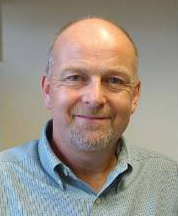 Personnel
Dr Rob Jacobson BSc PhD FRES MBPR(Hort) has been actively involved with crop protection for over 40 years and has specialised in biological pest control for 36 years.
He has experience as an extension worker for the UK government, Technical Manager for a biological control supplier and Research Leader with the UK's largest horticultural research organisation.
Rob is an Honorary Research Fellow at Lancaster University and a Fellow of the Royal Entomological Society.
He has participated in many professional organisations, including:
Association of Applied Biologists (Biocontrol Group)
HDC Protected Crops Panel (Scientific Adviser)
Tomato Growers' Association Technical Committee
International Organisation for Biological Control
International Biocontrol Manufacturers' Association
Vegetable Consultants Association.
Rob has published over 140 scientific papers, articles in agricultural and horticultural journals, text book chapters and confidential reports to clients.
He has made over 60 presentations at scientific and horticultural conferences, including keynote presentations at four AAB conferences on reduction of pesticide use.
In addition, Rob has been organiser or convenor of over 25 scientific / horticultural conferences, including session organiser at major IOBC events in 2005 and 2008. He was also a joint organiser of the IOBC protected crops conference in 2011.