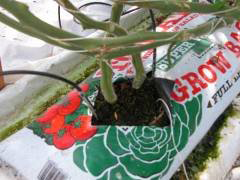 Growing Media Studies
Dr Jacobson has been a specialist adviser to the Waste & Resources Action Programme (WRAP).
He has been a partner in a series of WRAP funded projects which have encouraged the use of recycled organic materials in the production of growing media and has evaluated the performance of such products.
WRAP have also drawn on Dr Jacobson's project management skills. He has assisted in the assessment of tenders for new projects, the monitoring of ongoing projects and the quality of final reports.
In addition, Dr Jacobson has a proven track record in the organisation of successful technical conferences, workshops and training events.