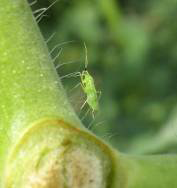 IPM Related Work
Implementation of IPM
RJC has a proven track record in the design, development and implementation of integrated pest management programmes.
The company focuses on strengthening weak links in existing IPM programmes for crops such as conventional tomato, cucumber and pepper, as well as developing completely new programmes for crops that had previously depended on chemical pesticides.
Recent successes include the development of new and robust IPM programmes for organic tomato crops and for "all year round" tomatoes grown under supplementary lighting during the winter months. Both projects provided immediate financial benefits to the grower partners.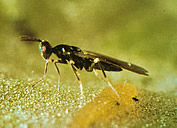 Lecturing and Training
RJC provides training at all levels including students, crop workers and highly experienced supermarket suppliers.
IPM manuals and protocols
RJC prepares tailored IPM protocols and manuals for use by beginners and experienced practitioners.