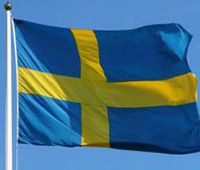 Biological Control in Glasshouse Crops
This course was jointly organized with the Swedish Board of Agriculture and the Swedish University of Agricultural Sciences.
"An inspirational course about biological control in greenhouse crops with an international outlook"
Christina Marmolin (Environmental Consultant to the Swedish Rural Economy and Agricultural Societies)
The course began with a summary of the potential impact of the EU Sustainable use Directive and associated National Action Plans. There followed a study of the theory of biological control strategies supported by real case studies from crops around the world.
Variations of this subject have now been presented to growers and / or IPM practitioners in 12 countries.
Christina went on to describe the course as "exemplary" and a "fantastic review of your work with natural enemies and integrated pest management".
Variations of IPM course have been given in:
Australia
Belgium
Canada
Denmark
Finland
Italy
Morocco
Netherlands
Portugal
Spain
United Kingdom
USA (N.E. States)